March 09, 2023
S3CORP. CELEBRATED INTERNATIONAL WOMEN'S DAY IN 2023
Last Thursday, S3Corp., a leading software development company, hosted a remarkable event that left an unforgettable impression on all attendees. In honor of International Women's Day, the company created three activities that made everyone enjoy their day, especially our female members. 
The event provided a variety of sensory delights and creative inspiration, from the wishing activity that promoted positivity and hope to the floral competition showcasing our most talented florists and the cocktail competition featuring innovative and delicious drinks. These activities combined energize and renew attendees, creating an immersive experience.
Happy International Women's Day 2023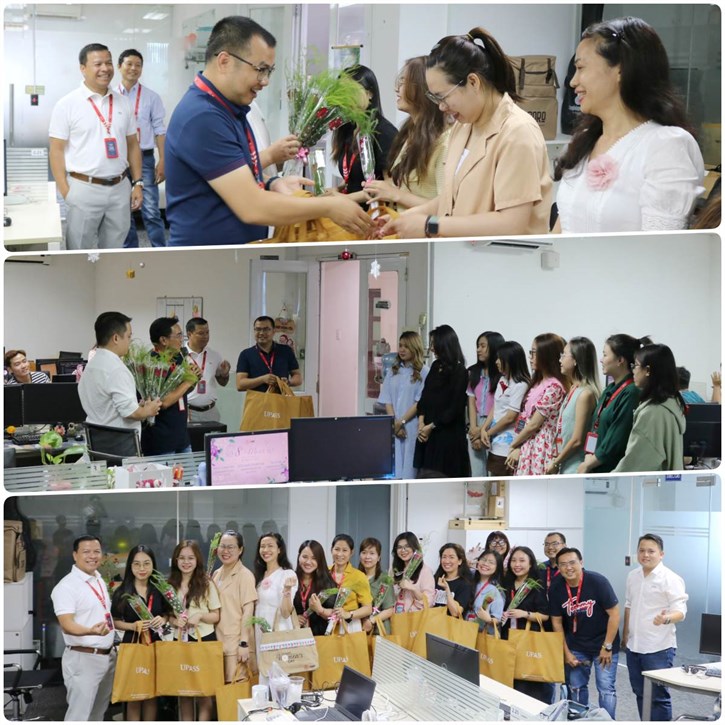 S3Corp. organized wishing activity to cheer up all of our female employees. Our BOM team visited each floor to encourage female employees with uplifting messages and inspirational quotes while distributing small gifts as expressions of gratitude.
The Florist Competition
The florist competition was a lovely chance for us to identify the florist talents among our members and their artistic talent. Each florist team worked with flowers and foliage, which they had prepared themselves, and the arrangements they created were as characteristic and different as the people who made them.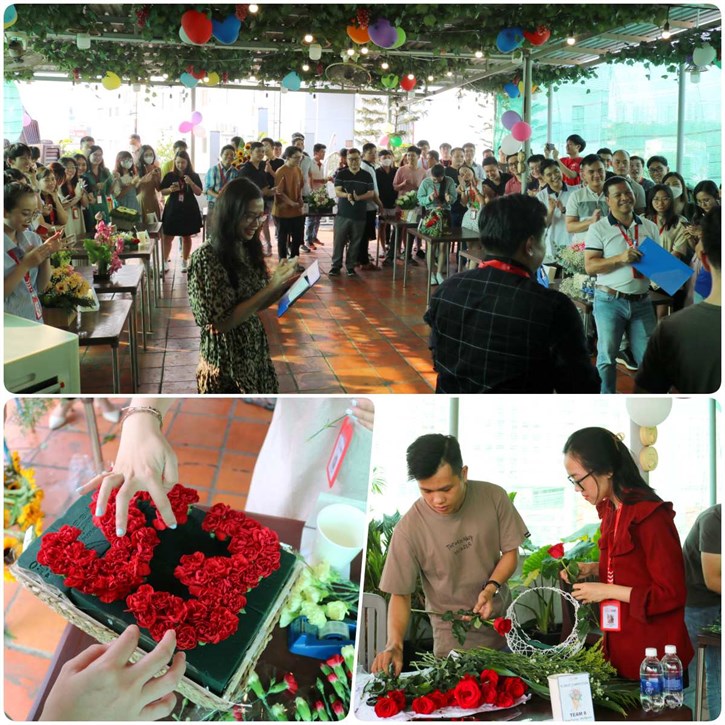 While some were small and lovely, others were tall and dramatic. Some were bursting with color, while others were more restrained and minimalist.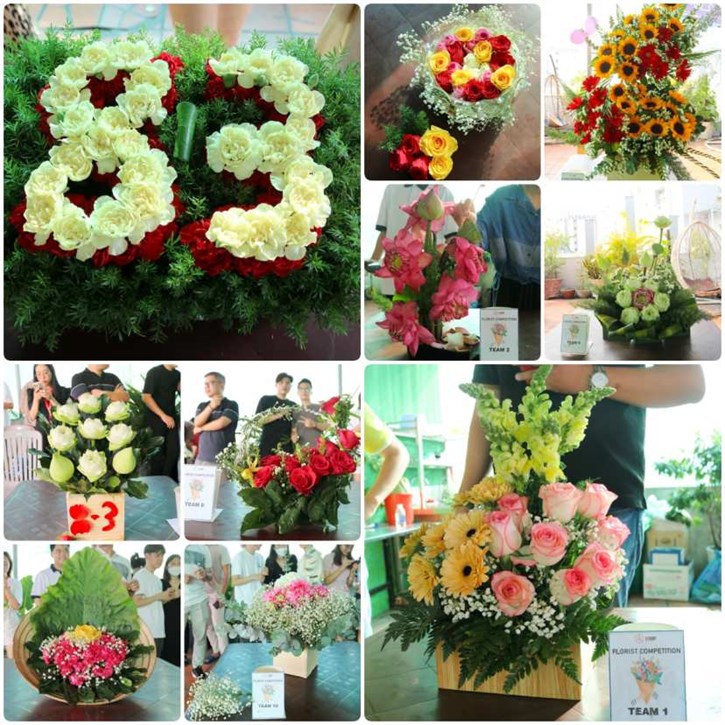 Ten Gorgeous Floral Basket Made By Our Teams

The competition brought together some of our company's most talented florists, who competed to create the most beautiful and unique floral arrangements. The vibrant colors combined with the sweet floral scent of the flowers brought an intriguing visual experience. Every floral arrangement was a masterpiece, and it was fascinating to see how each florist specially interpreted the floral's theme.
BOM served as the competition's judges, and they assessed each arrangement based on standards like originality, quality of construction, and overall visual impact. The event organizers also invite guests to vote for their favorite one. It makes the competition more interactive and competitive.
The Cocktail Competition
The cocktail competition was the last activity. And it was both fun and exciting. The contest was an opportunity to experience delicious drinks, creativity, and innovation in action. The cocktail teams experimented with unconventional flavor combinations and presentation techniques, pushing the boundaries of traditional craft cocktails.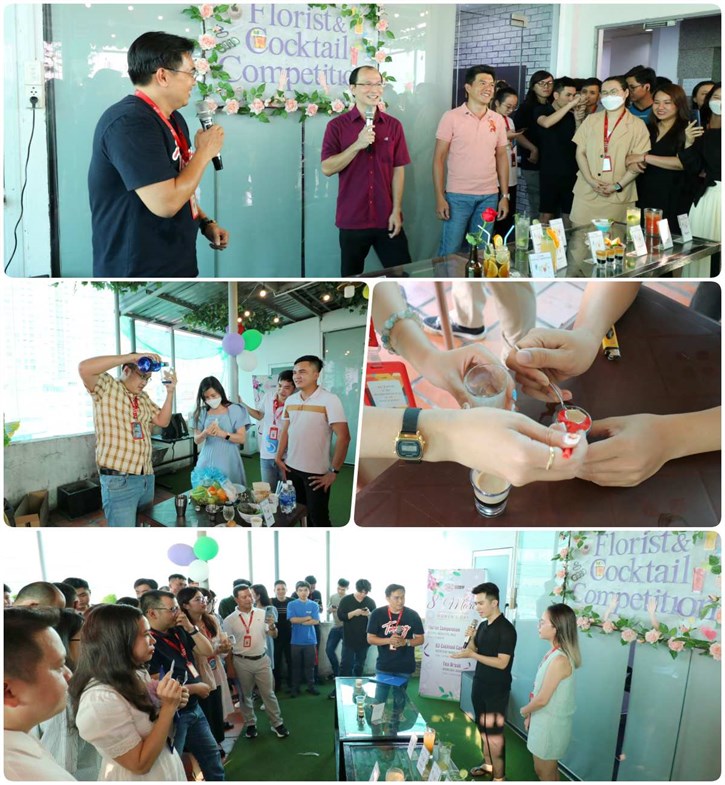 Each cocktail team had 15 minutes to create a signature drink that revealed their distinct style and personality. After that, they had a few minutes to present the cocktail's brief history, ingredients, original recipes, and any stories that may have inspired them. Then, while waiting for the champion one, guests have a chance to taste cocktails and even make their own under the guidance of the cocktail teams.

The event was a huge success, and S3Corp. left all attendees with a positive impression. Three activities created an exciting and memorable experience that was both enjoyable and inspiring for international women's day. It will make March 8th becoming more meaningful.
Many thanks to all participants and teams who registered for the competitions, and we hope to host more events like this in the future.