October 02, 2023
S3Corp Mid-Autumn Festival 2023 Highlights
Mid-Autumn Festival 2023 At S3Corp.
The Mid-Autumn Festival is a cherished event that holds a special place in our memories. This year, we had the wonderful chance to organize this festival with three unforgettable activities: "Gọi Trăng Night," "Trung Thu Của Bé - kids drawing activity," and the "Ký Ức Lồng Đèn Competition." This celebration at S3Corp. was an extraordinary combination of cherished traditions and modern activities, creating an unforgettable experience for all participants.
This was a celebration that lighted our spirits and strengthened the bonds that define S3Corp., from making lanterns that brought back childhood memories to the intriguing musical performances that touched our souls. Let us delve into the enjoyable details of these three outstanding events, which helped to make our Mid-Autumn Festival a genuinely unique experience.
A Night of Festivities and Music
We at S3Corp. strongly believe in the value of family reunions, celebrations, and the strength of unity. On 28th September 2023, we got together with our beloved colleagues to celebrate. As the music filled the room, it lifted the energy and created the perfect atmosphere for a wonderful evening.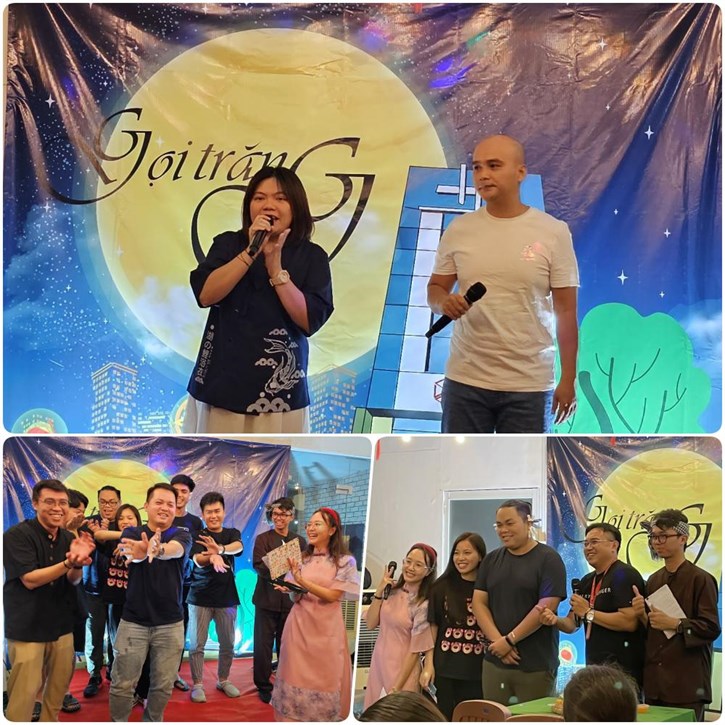 The celebration was truly elevated by the appealing melodies of our incredibly gifted singers at S3Corp. They showcased their immense talent and poured their passion into each and every performance, creating a truly unforgettable one. The intriguing voices of our talented team members filled the stage with an enchanting atmosphere, spreading an overwhelming sense of warmth and joy throughout the entire event.
S3Corp. Celebrates Mid-Autumn Festival!
As we came together to commemorate this wonderful event, we were able to relive the delightful memories of our childhoods through the heartwarming game "Ký Ức Lồng Đèn."
On the afternoon 29th September 2023, 8 registered teams got together to make impressive and meaningful lanterns. The "Ký Ức Lồng đèn" game was more than just a creative activity; it was a chance for all of us to share the memories of our childhoods by creating lovely lanterns.


The interesting part about this activity was that most of the teams chose one kind of lantern named parade lantern. Even though they chose the same kind of lantern, the meaning and the decoration of each team were truly unique and impressive.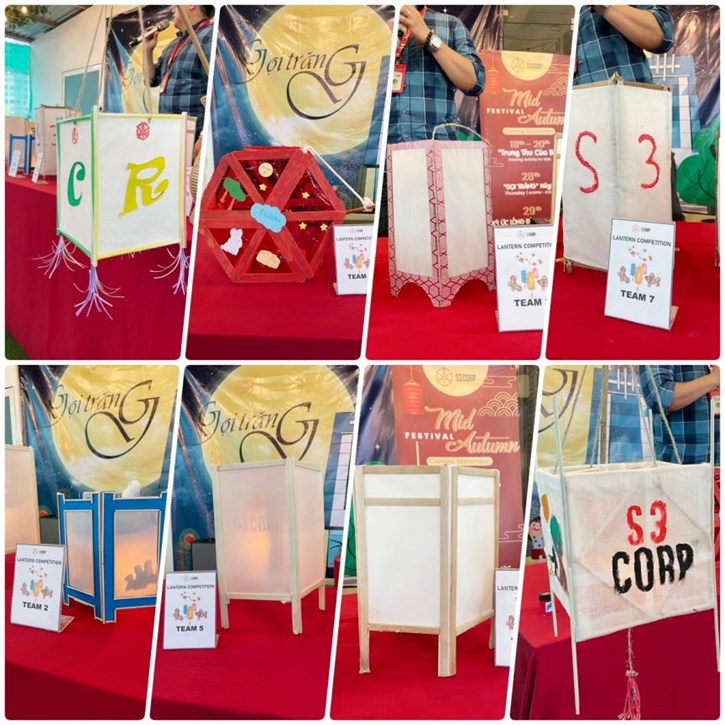 "Trung thu của bé" – Kids Drawing Activity Highlight!
Last week, S3Corp. kicked off an exciting game called "Trung Thu Của Bé," a delightful drawing activity specially crafted for our beloved S3Corp kids. The purpose of this event was to bring together the young people and their families for a fun and memorable occasion. 
The kids who took part in our event showcased their incredible creativity as they set their imagination onto paper, creating stunning and vibrant drawings that captured the true essence of the Mid-Autumn Festival. They proudly displayed their works of art, which expressed a sense of success and the joy of creating with every brush.
In summary, the Mid-Autumn Festival 2023 held at S3Corp. showcased our solid commitment to nurturing a strong sense of unity, commemorating our collective interests, and crafting extraordinary experiences. We are looking forward to many more amazing celebrations like this in the future.