October 22, 2019
S3 Corp. receives the Vietnam's 50 + 10 Leading IT Companies Award
On October 22nd 2019, the ceremony to honor Vietnam's 50 + 10 Leading IT Companies 2019 held by VINASA in Da Nang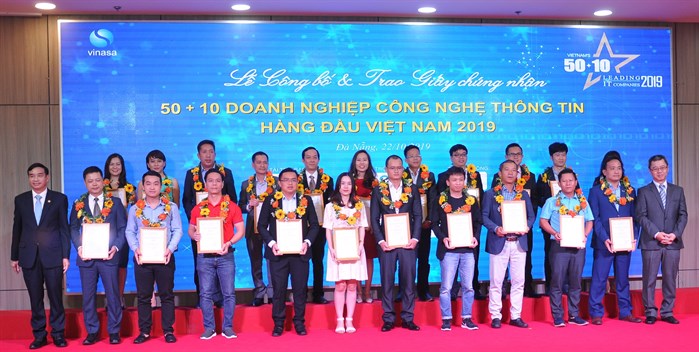 S3Corp. continues to be recognized as one of Vietnam's top 50+ 10 IT companies.
S3 Corp., one more time, is proud to be continuing to receive this award. This award recognizes and honors IT-software enterprises those achieved outstanding business results and significant development in the Business Process Outsourcing (BPO) - ITO (IT Outsourcing) - KPO (Knowledge Process Outsourcing) field.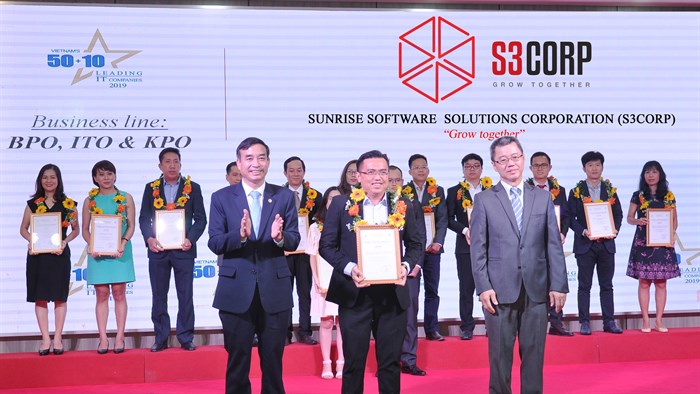 Represent for S3Corp., Mr. Le Nguyen–Business Development Director- received the Vietnam's 50 + 10 Leading IT Companies Award for development and contribution of the company. This award again confirms the good reputation, the scale, management competencies as well as high quality of products and services that S3 Corp. offers in the industry.
The prize is a great victory, the honor and endeavor to both S3 Corp. generally and members working in S3 Corp. This award will motivate us. And to deserve the highly recognized awards as well as offer the best service for customers, we will carry on in our great investment and effort on research, development, and fulfillment of products and services. 
S3Corp. is a leading software development outsourcing service based in Ho Chi Minh, Vietnam. We are always the pioneers and always proud to provide the best outsourcing services and solutions, to promote efficiency and bring the most practical value for customers