September 08, 2017
S3 CORP DAILY FITNESS PROGRAM
Exercise is vital for our lives, especially for someone who is working at an office job. Most desk jobs require people to sit for a long time, around 8 hours, which can be harmful to their heath, and cause to muscle pain, back pain or rachiodynia. 
S3 Corp always concerns about all S3-ers' health even in their working time. Staying active is the key for a healthy life that's why, everyday, S3 Corp organizes an exercise session to encourage all S3-ers back on their feet after a long period of working. This very the first step can help fight hours sitting of work and also is an opportunity where corporate members come and relax together.
Through the first week, Daily Fitness program has lifted everyone to keep on track with fitness routine and work towards a healthier lifestyle.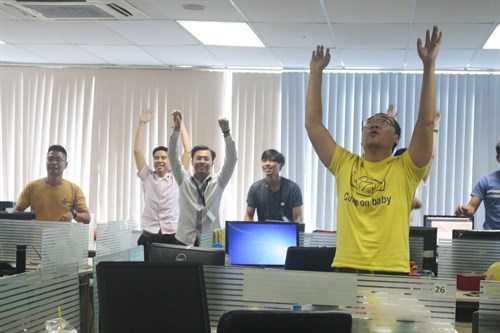 Every exercise took from 5 to 10 minutes, including 3 basic part: warm up, cardio and flexibility exercises. These exercises will keep repeating for a week, so everyone can remember the exercises and apply it easier. Furthermore, to avoid boring and create a good affect to all part of body, the exercises will change after a week.
This activity have received an enthusiastic participation from everyone. Since the kick-off day, S3-ers have already felt the change of their body, everybody feels better not just physical but also mentally.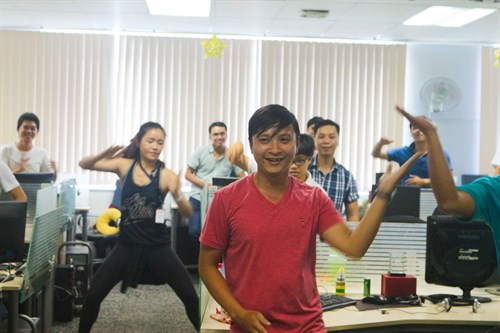 We believe that little action can make big difference, as the findings by a study in Taiwan suggest just 15 minutes of moderate exercise can add 3 years to your life.
Hope that everyone will continue maintaining our schedule, spend 10 minutes at 3 pm everyday to join Daily Fitness program and together we stay healthy.