October 30, 2017
S3 Corp Is Among Vietnam's 50 Leading IT Companies 2017
On October 25th 2017, it was a pleasure for S3 Corp to attend a ceremony to honor Vietnam's 50 Leading IT Companies 2017 held by VINASA in HCM City.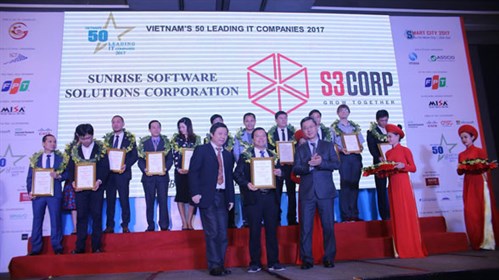 S3 Corp Is Among Vietnam's 50 Leading IT Companies 2017 
About this program: 
-          VINASA has launched this program to choose Vietnam's top 50 IT companies 2017, aiming to honor the leading IT firms and connect promising partners inside and outside the country.
-          The top 50 information technology (IT) companies of Vietnam in 2017 has total revenue of VND 20,676 billion and employ 35,542 people.
-          With the selection of one of the top 50 IT companies, VINASA will introduce in more detail in VINASA's publications in three languages: Vietnamese, English, Japanese and more.
-          In order to participate in the program, enterprises must meet the following minimum conditions: Established under the laws of Vietnam and operate for at least 3 years; BPO (Business Process Outsourcing) - ITO (IT Outsourcing) - KPO (Knowledge Process Outsourcing); Software, Solutions and IT services; Digital content, Applications and Solutions for mobile.
According to the Organizers, such recognition is an important step towards strengthening the industry. Domestic businesses in the field may not have strong reputations, but with more investment in R&D, it is expected that they will soon catch up with global technology trends and grow quickly.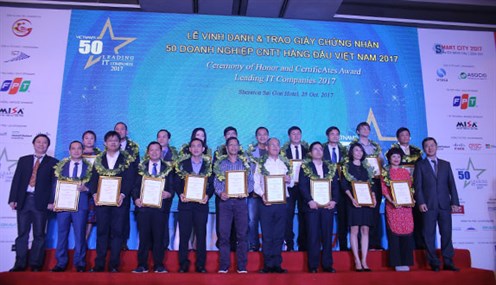 Represent for S3 Corp, Mr. Linh Le – CEO received the Vietnam's 50 Leading IT Companies Award for development and contribution of company. This award recognizes and honors IT-software enterprises those achieved outstanding business results and significant development in the ITO,BPO & KPO field.