May 29, 2022
S3Corp. | S3 Family Day 2022
International Children's Day becomes a special day for all kids all around the world, with the purpose of making them realize how important they are. It is a unique time for children of all ages to gather together and participate in various sorts of activities.
HAPPY S3 FAMILY DAY 2022
For this purpose, on 28th May 2022, S3Corp. had gathered all children from S3-ers' families to celebrate together the S3 Family Day. It is a day for us to celebrate International Children's Day and also congratulate our children on successfully completing the school year.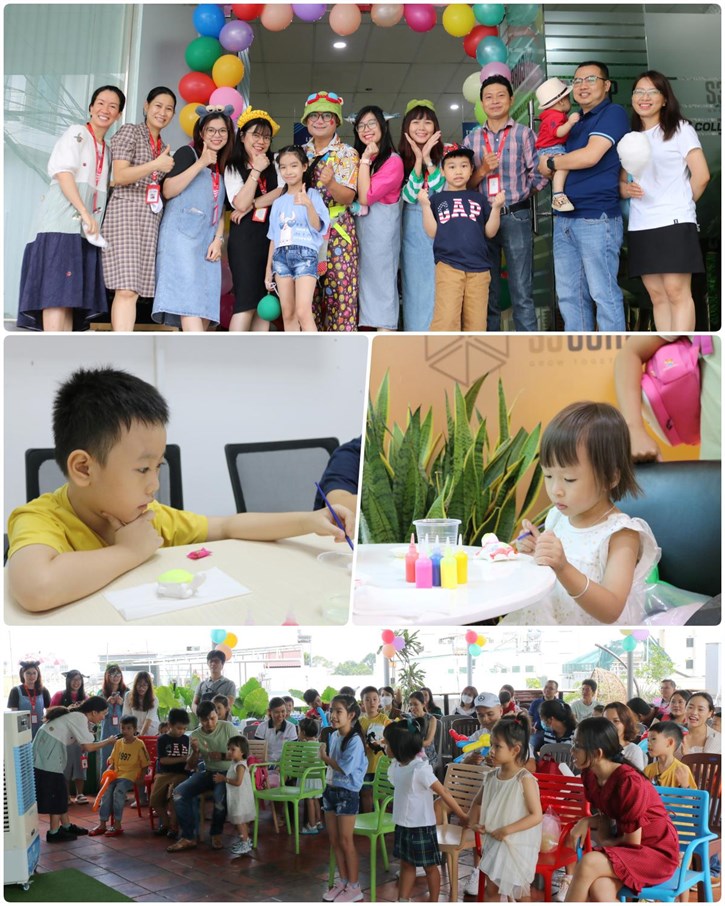 Many activities occurred on that morning which brought all families a morning full of fun and games! Children were welcome to participate in various activities, including playing golf, watching kid's movies, painting the sculptures, and playing games with their parents.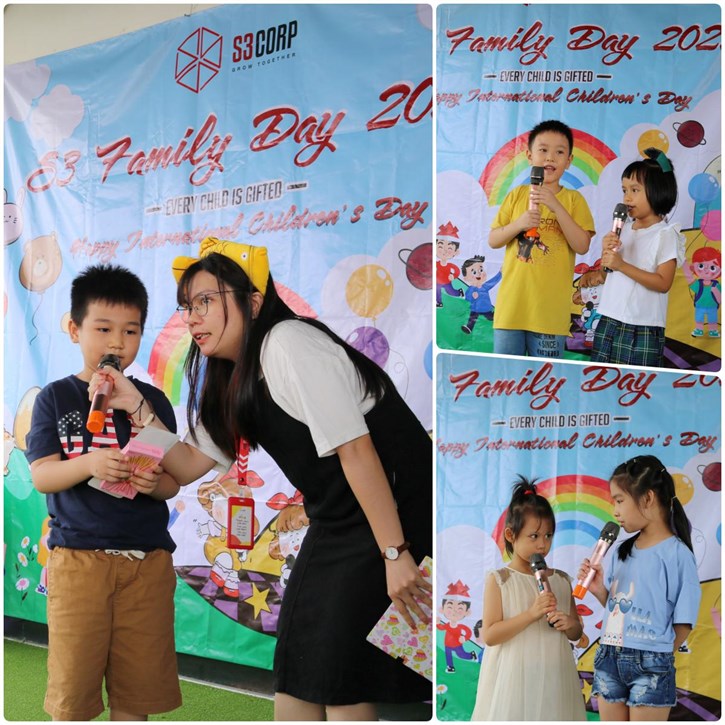 Also in this special event, most of the children came to the stage to express their talents via singing, reading poems or telling the story. Many talented one has been found on this day. 
At the end of the event, they enjoyed and shared the meals together. Besides that, they also had the chance to participate in and enjoy the magic show.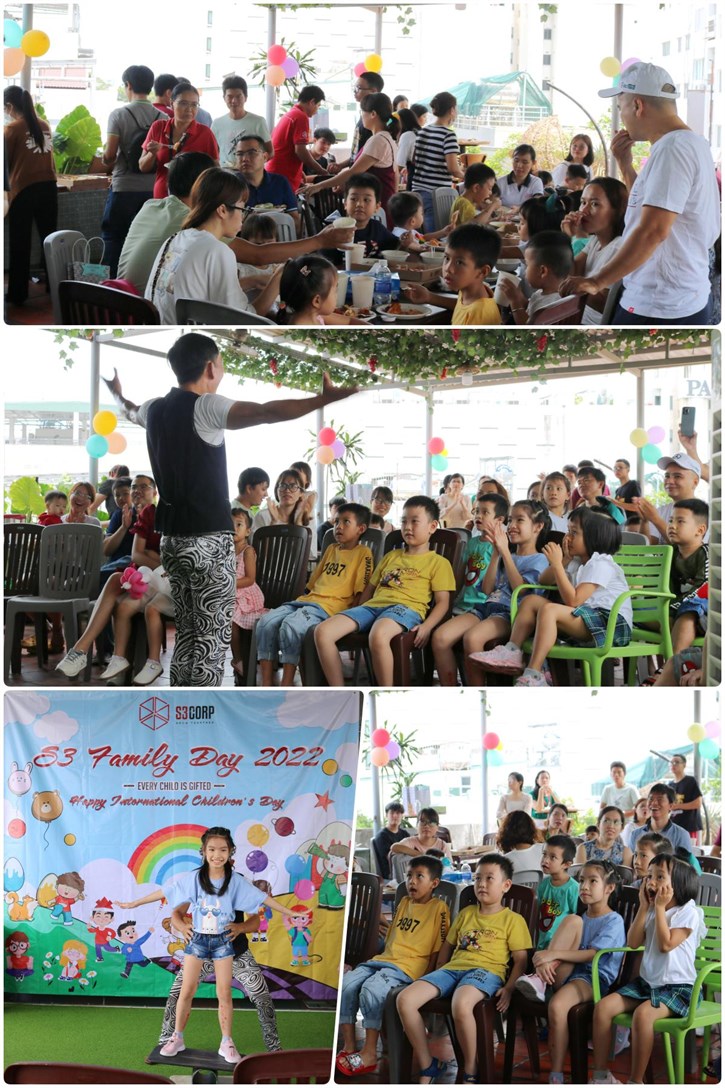 S3 Study Promotion 2022
Aside from celebrating the international children's day 2022, it was also a great opportunity for S3Corp. to offer a study promotion to individuals who had outstanding academic achievement in this school year.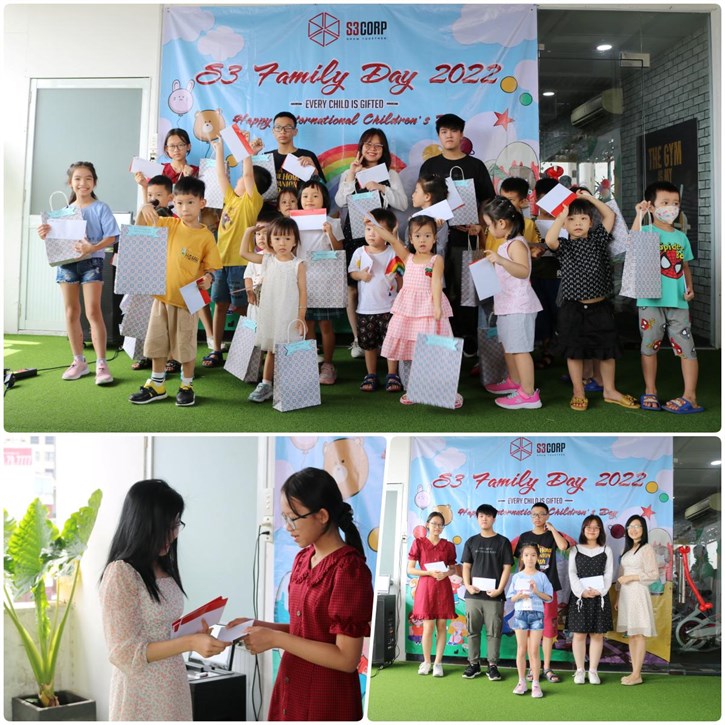 This becomes an annual activity that S3Corp. wants to offer to the children of S3-ers with the purpose of providing encouragement for the children to do better in the coming academic year.
Many thanks to all participants. Wishing you all and your family as well as have a swell time together with the best of health and spirits.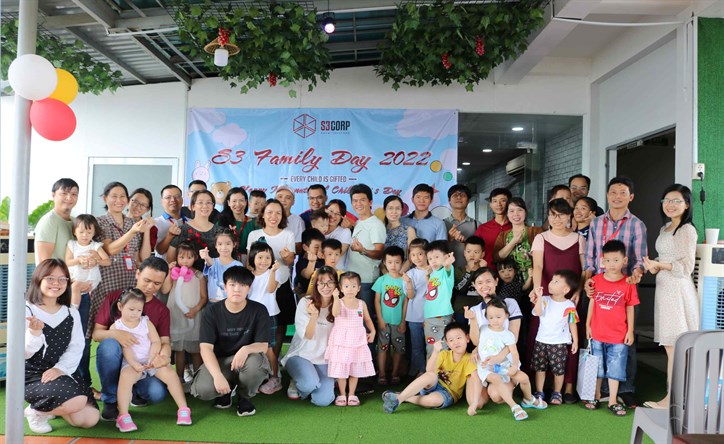 Happy children's day to all the children and the parents in the world, especially all the S3 family members.