October 02, 2020
S3Corp. Mid-Autumn Party 2020
Vietnam is well-known for its many beautiful festivals and traditions. One of them is the Mid-Autumn festival. For Vietnamese people, Mid-autumn becomes a special festival for every child and even adult with outstanding childhood memories. Many activities have organized dedicating to children on this day. Such as playing around with beautiful lanterns, watching and enjoying the unicorn or dragon dancing performance which is followed by drum rhythms. 
For this meaning, on Saturday, Sept 26th, 2020, children from families of S3Corp. gathered together to celebrate the festival. It was a chance for them to visit the place where their father/mother works.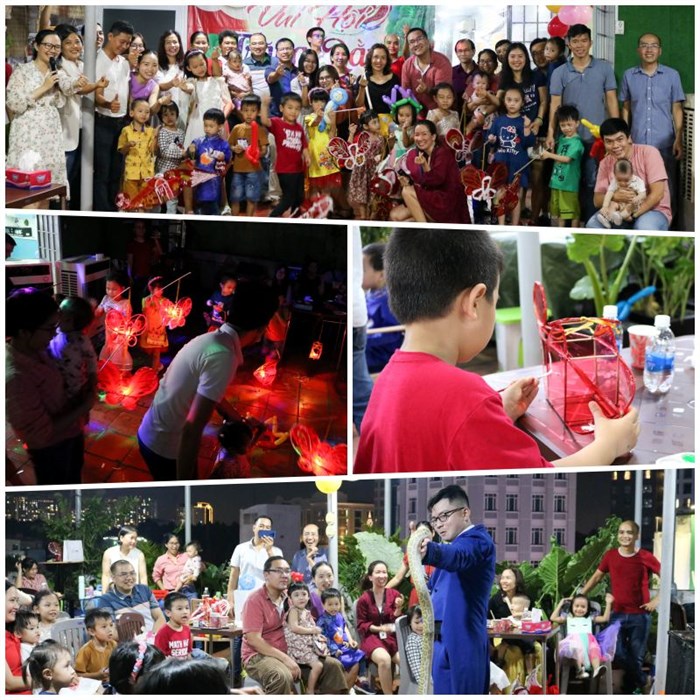 S3Corp. Mid-Autumn Festival 2020
Many activities occurred on that night. The children could decorate their own lanterns with the help of their parents. They spent time and enjoyed the moon-cake and lantern parade. Besides that, they played games with their parents; and more especially on that night, S3Corp. invited a magician to perform the magic show for children. This gathering was remarkable memories for all.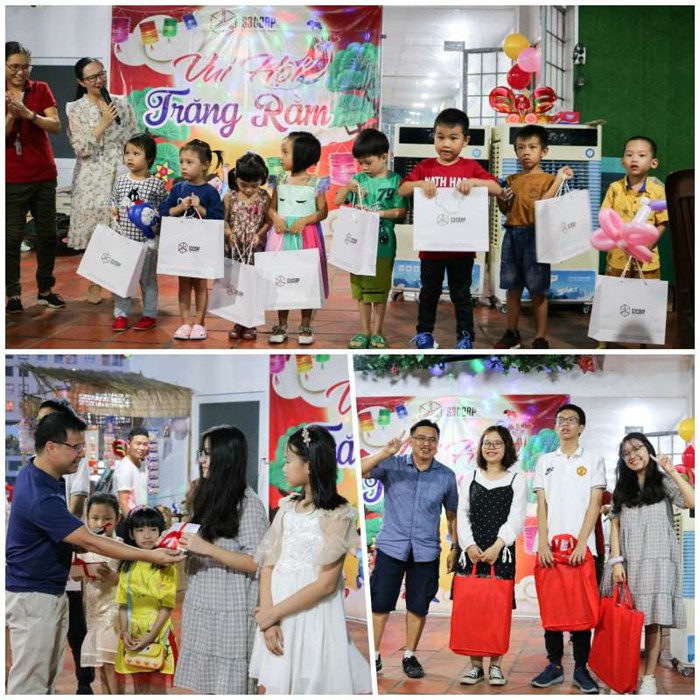 On that night, the study promotion was prepared and was handed to those who have outstanding academic achievement in the past school year. Hopefully, this would give some motivation and happiness for the children to try harder in the next academic year.
Besides the meaning of dedicating for children, the roundest moon also carries the meaning of reunion for all members in the family. Here, at S3Corp., we valued this meaning.
On the afternoon of Oct 1st, 2020, we held up a happy hour to gather all as a family at a small party. It became a chance to share time, stories, joy, and happiness with many delicious foods with each other after hard-working on the endless code line.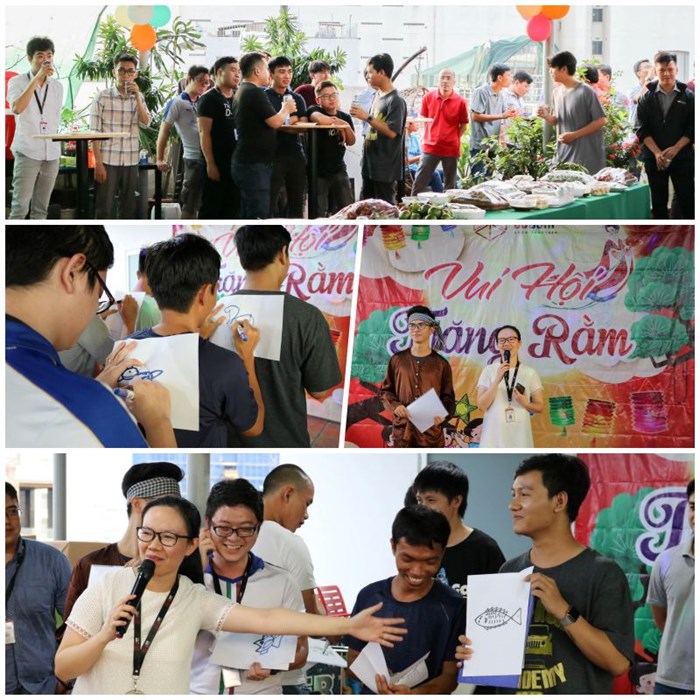 Game activities were organized and got the engagement of everyone. One of that is "understanding teammate". It has become an interesting part where they were not only showing the talent of drawing but also understand the message from their team members. Hopefully, by such activities, our company can increase team spirit and grow together.
Many thanks to all participants and wish you all and your family as well have a swell time together with the best of health and spirits