April 18, 2017
S3 Corp. receives the Sao Khue Awards
Ho Chi Minh, April, 2017 – Vietnam Software and IT Services Association (VINASA) held the Sao Khue Award in 2017 and the 15th anniversary. This year, S3corp is proud of receiving this prestigious awards for software outsourcing services.
SAO KHUE AWARDS includes 64 excellent products and services (including 44 products and 20 services). The products and services honored are divided into four major groups: commercial software; mobile platform; New software product; IT services.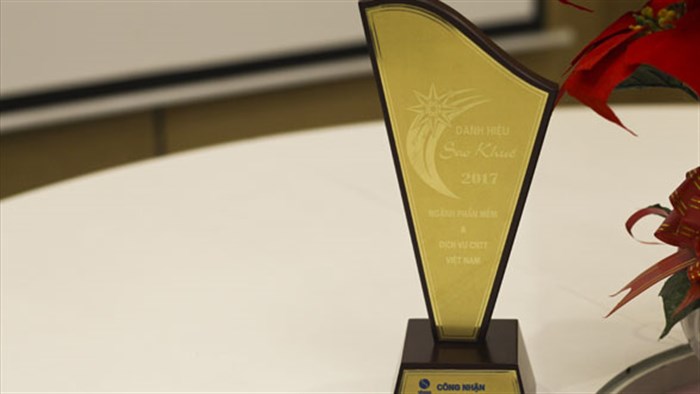 S3Corp. is recognized the Sao Khue awards as a worthy outcome for all the efforts during the 10 years working in software outsourcing. The award is not only brings pride but also affirms the prestige of S3corp.
Representative S3corp said, "We are very happy to be trusted and awarded this award. This is the clearest evidence of the efforts of all S3 staff. S3 will continue to strive to become one of the leading IT companies"
About S3 Corp.:
S3Corp. is a leading software development services company in Vietnam. With a strong talent pool of over 250 employees having seasoned technical skills and overseas working experience with leading technologies. We apply CMMi Level 5 Best Practice in our development process and ISO 27001: 2015 to maintain strict security policy for customer IP Protection.
---
Related Article:
S3CORP. RECEIVED THE SAO KHUE AWARDS 2021-THE PRESTIGIOUS AWARD OF VIETNAM SOFTWARE INDUSTRY