August 15, 2017
SPONSOR FOR DEMO DAY 9 EVENT
S3Corp. was thrilled to sponsor for Demo Day 9 Event held by CoderSchool last Saturday at En Tea House & Restaurant. This event was a chance for programmers showing their projects, skills. And potentially get hired by any attendees.
Last Saturday, after three weeks of hard work, 11 student groups had their own booths and pitched their projects to the judges and the visitors of the 9th Demo Day. The judges visited each booth to give their score and feedback. This arrangement made an effective environment by giving everyone the opportunity to interact directly with the teams were working on the projects and had more deep understanding about team story, product value or technical.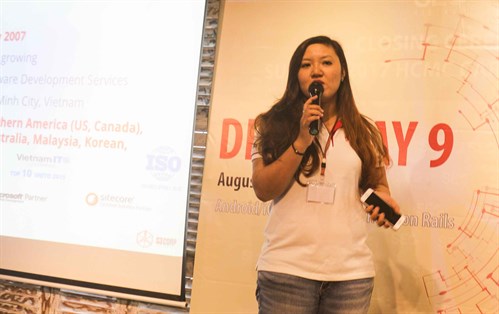 Ms. Diep Huynh is introducing about S3 Corp.
We was very impressed with all the projects at this event, within 3 weeks they could come up with completed products which was creative, good user interface, and potential to be launched. It was really interesting that we did go through all the booths to learn all about their ideas and products.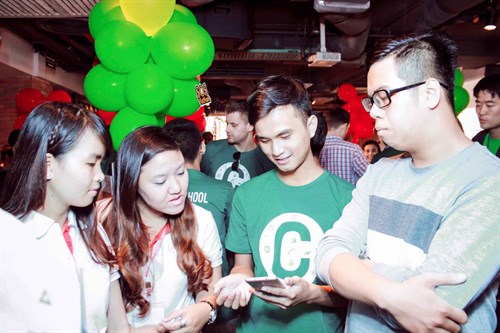 S3 Corp. team had some great experiences with CoderSchool students .
 Once again, congratulation to CoderSchool for a successful Demo Day!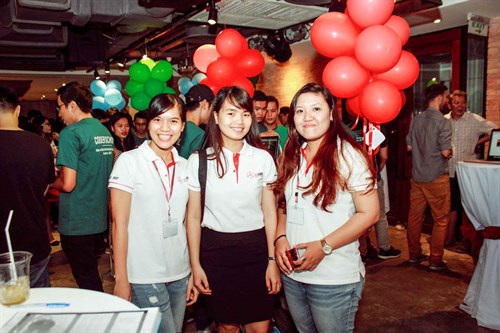 S3 Corp. team at Demo Day 9 Event
ABOUT S3CORP.
S3 Corporation is a leading software outsourcing service provider based in Vietnam. With a strong talent pool of over 250 employees having seasoned technical skills and overseas working experience with leading technologies such as SingTel, Juniper, Netgear, Absolute, etc. And 30% out of that having international working experience in NA, UK, Singapore, Taiwan, HongKong, and India, we are building our name in the industry through our quality of services.
Together, we set high goals to offer effective solutions, predictable delivery dates, and a strong commitment to our valuable customers. We distinguish ourselves by continuously innovating our strategies, processes, methodologies, and business model to deliver the highest quality and best value possible. S3 continues to focus on emerging and dominating technology domain, which geared us to our customers the best services by exploiting up-to-date technologies.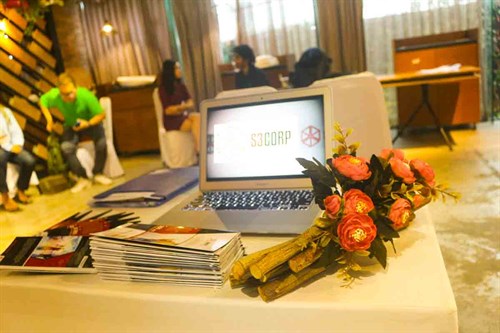 READY TO JOIN S3CORP.?!
We are seeking for 30++ talented software developers: PHP, .Net, FullStackJS, QC,... for our projects.
By joining us, we would like to offer you below benefits:
- A very competitive NET salary; 02 months-probation with full salary
- Social, Health, Unemployment Insurance complied with Labor Law
- Fun and exciting company trip plus regular short trips as part of team building activities 
- Extra healthcare insurance plus annual health checkup for all employees
- Opportunities to join business travel such as US, Canada, Korea, Singapore, etc.

Apply now via recruitment@s3corp.com.vn and join us to enjoy our great work environment!
For more details, please visit our website:/careers/open-jobs/