January 17, 2020
S3Corp Held Up The Year-End Party 2019
On January 17th, 2020, S3Corp. held up the Year-end Party at Diamond Palace. The attendance for this special night was all employees, partners, and dear friends. It was such a memorable night for all participants of S3Corp. with a lot of impressive performances, many interesting games, and surprising activities.
S3Corp And The Year-End Party 2019
Everyone seemed to be very excited about this special event. It is the time to celebrate and congratulate on our achievement on the journey 2019. Besides that, it's also the time for us to welcome the new opportunity of the new year 2020 ahead.
For the opening of the party, Mr. Linh Le-CEO of S3Corp. reminded us about 'the joy' that we should have for that night. That was the joy of being with each other, the joy of friendship, the joy of colleagues. And more important, that was the joy for the journey 2019 with lots of achievement and certain difficulties and challenges.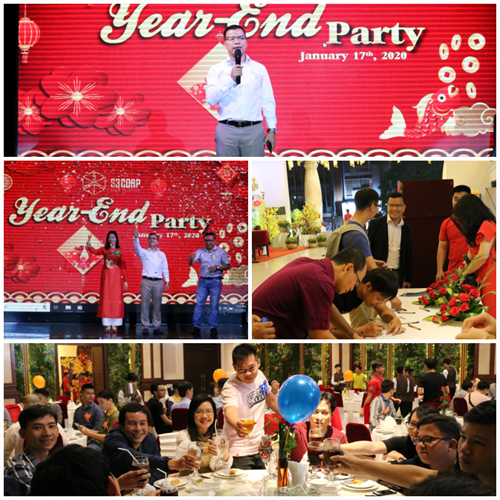 The party was truly meaningful to all members. A lot of songs sung. A lot of fun, interesting games that required the skillful coordination of teammates took place. The lucky draw part also went with lots of surprising not only the winner but also the gifts. And through those games, somehow it one more time showed how strong team spirit is at S3Corp. As the leading company that provides software outsourcing in Vietnam, we all highly encouraged teamwork. And these games or familiar activities are all meant to create a strong spirit among the team and to help all members know each other better. And we all did the best on that night fairly and joyfully.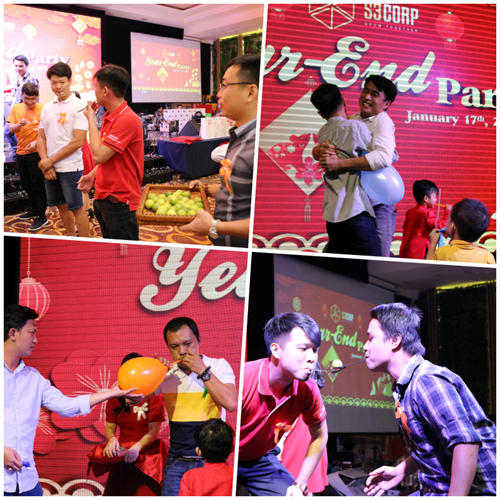 We together really enjoyed this special time of the year as a great family. That can assure that the joyful and awesome spirits of S3Corp will always stay strong. Hopefully, the year 2020 ahead will be more exciting with lots of achievement.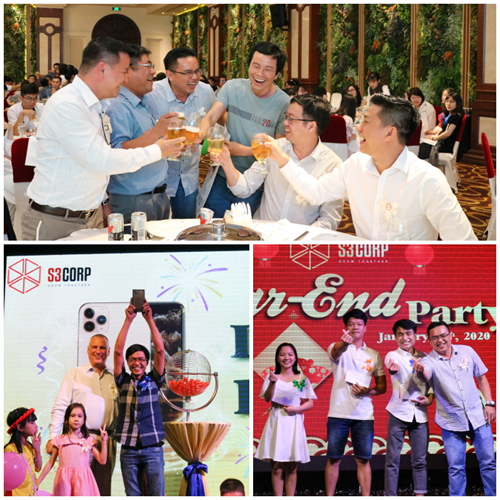 This party was the blessings of all employees, all friends, partners. And the blessings of those who accompany and support Sunrise Software Solutions during the year and coming years. Many thank all of you for coming and participating in this unique end-year party 2019.
Happy New Year 2020! Let's grow together in 2020!