November 12, 2022
The Annual Toeic Test Activity 2022
We are all aware that English has become one of the most important soft skills for everyone, but especially for developers. So on November 10, 2022, S3Corp. scheduled the TOEIC Test for our development teams
S3CORP | THE ANNUAL TOEIC TEST 2022
This annual test is a part of our training activities, and we believe it can both assess our team's level of English proficiency and help them quickly identify the skills they need to improve in the coming months.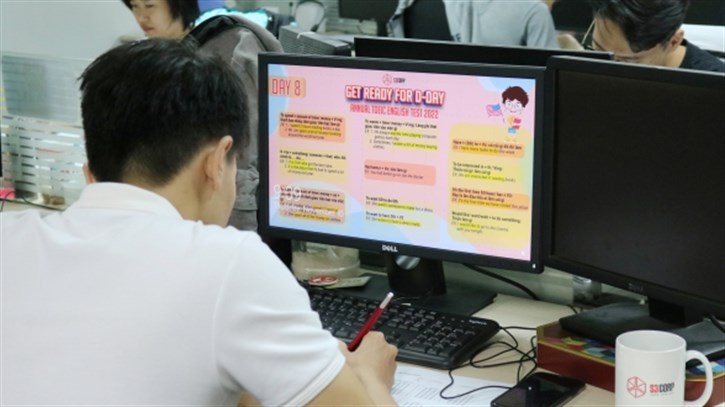 To make this exam more successful, the training and development team created posters and daily emails to assist our members in reviewing grammar while also studying the new phrase and vocabulary that may help them broaden and enhance their skills.
The exam is being taken very seriously. Every S3Corp. employee gathered early on November 10, 2022, to join the test, which would assess each member's proficiency in three core skills: reading, writing, and speaking. The speaking test would take occur the following week with our English tutors.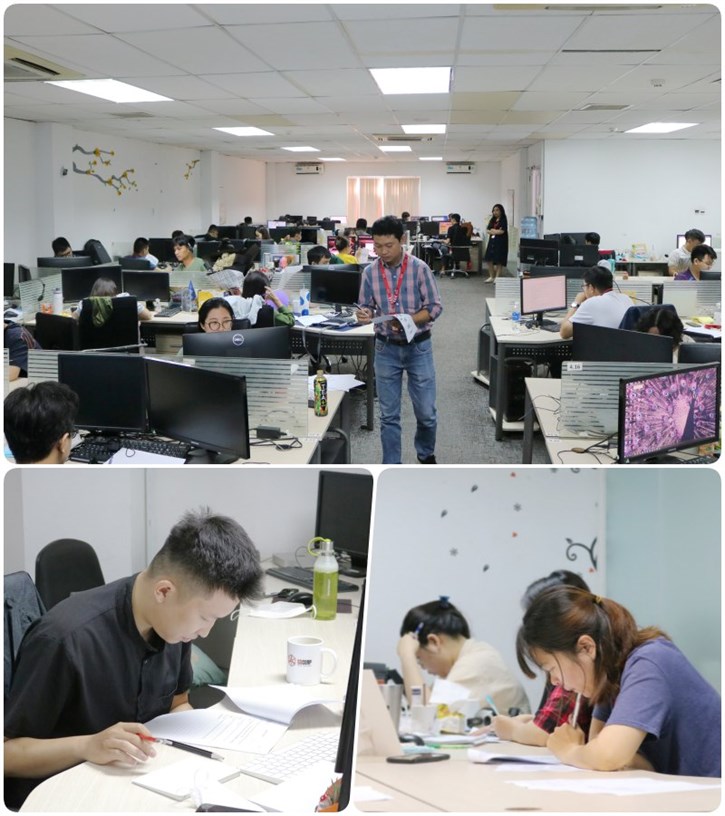 A few images were taken during the test
As a top provider of software outsourcing services in Vietnam, S3Corp. strongly encourages our employees to investigate time studying English. This soft skill ensures that there is no misunderstanding between the development teams and clients, which helps the project run smoothly.
Additionally, knowing well in English can bring a huge benefit or advantage for a career path. As software developers, they all must constantly update new features, frameworks, and even programming languages due to how quickly the technology world is evolving. Trendy programming languages like Python, Golang, and others are an example of that. Software developers can advance, update and learn new information more easily if they are fluent in English.
A side note is that the Test of English for International Communication (TOEIC) becomes a widely used method for assessing the English language proficiency of non-native speakers. It is designed specifically to evaluate how well enough everyday English employees who work in a global environment are. Hopefully, this test will make our members more aware of the value of English and provide them with a strategy for developing this crucial skill.