December 11, 2022
S3Corp. Participated In Can Tho University (CTU) Job Fair 2022
S3Corp. participated in the 2022 CTU Job Fair on December 10th and exhibited a booth there. It was a wonderful opportunity to engage with brilliant, talented CTU students who are interested in pursuing IT careers.
About the CTU Job Fair 2022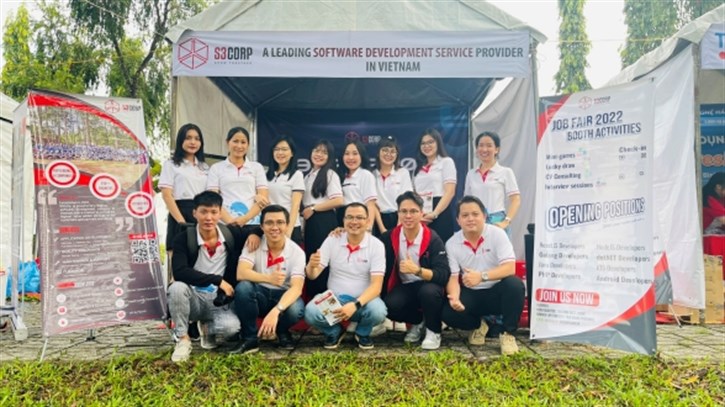 This event is being organized by CTU with the intention of providing companies the opportunity to access the IT human resources market at Can Tho University, assisting them in hiring the best software developers, and enhancing communication and promotion effects as well as company image/brand.
S3Corp. Was In The Job Fair 2022 Of CTU
The event gathered over 2000 students studying majors relating to IT. It was an honor for S3Corp. to welcome them to participate in a number of interesting activities at our booth.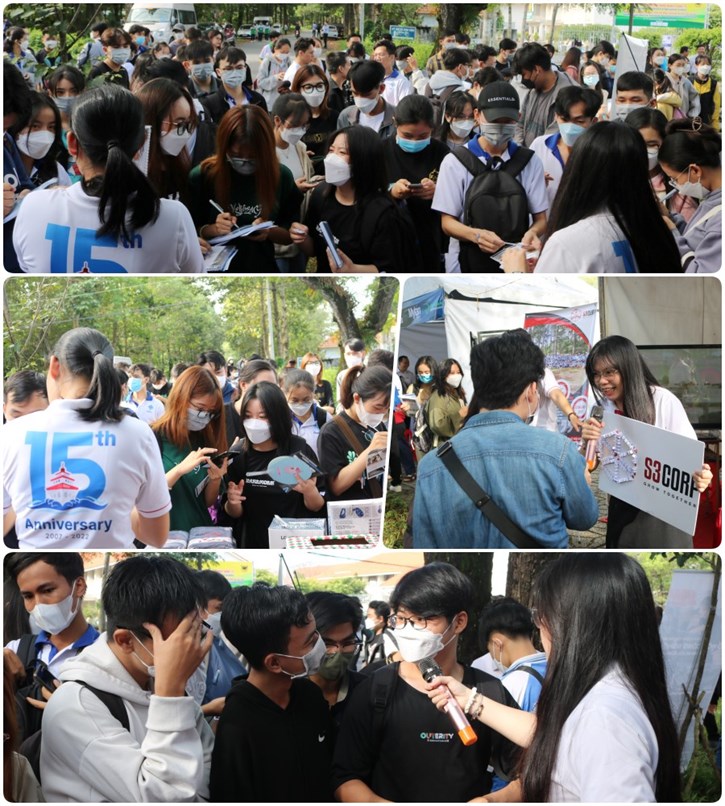 We prepared a few enjoyable minigames and other engaging activities for students to play at our booth in order to evaluate their agility and intelligence. We also prepared some adorable gifts to give to the lucky students.
This provided us with a good opportunity to introduce S3Corp., our software development services, as well as our top-notch benefits, details about our culture and work environment, our fantastic learning and development opportunities, our most recent job openings, and so on.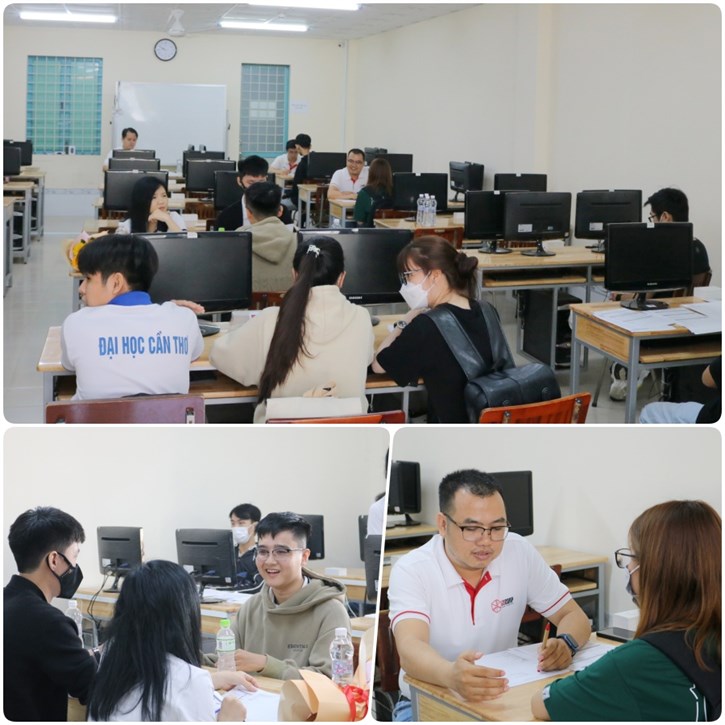 While others were taking part in the activities at our booth, other students who had already applied to S3Corp would participate in the interview session with our managers giving them the opportunity to experience a real interview. Some of them did well in the interview and in the ongoing weeks will join S3Corp. as fresher developers.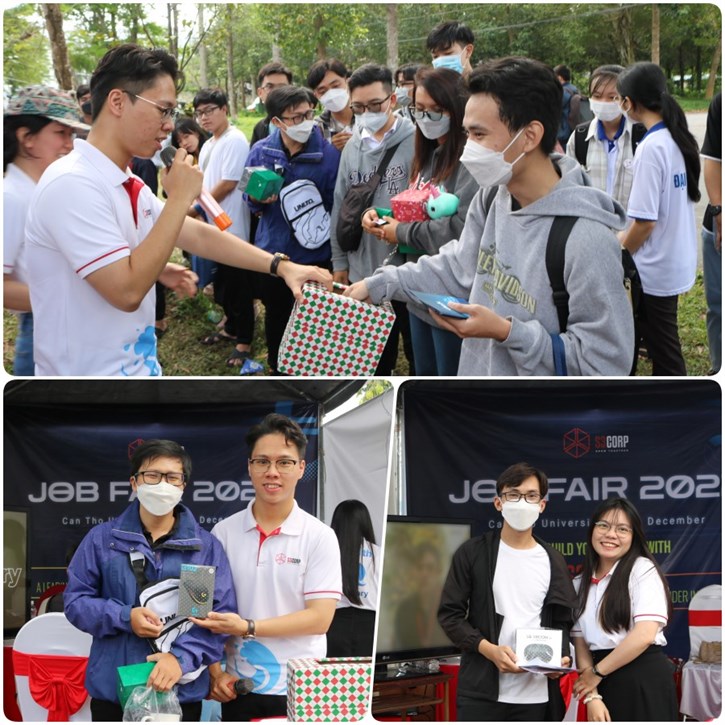 We wrapped up the event with a lucky draw, in which the winner received special awards!
We would like to express our gratitude to all attendees who spent time with us and participated in all of our sessions. We hope that this event will give all students more knowledge about S3Corp, a wide range of job opportunities, and a deep understanding of career paths as developers. We look forward to seeing you soon at S3Corp.