September 27, 2022
S3Corp. Organized Tech-sharing At Can Tho University (CTU)
S3Corp. successfully organized a tech-sharing event for all Can Tho University students on Friday, September 24, 2022, with the theme "Be a trendy developer with Golang and ReactJS." 
At our event this time, all attendees had the chance to learn more about the two trendiest programming languages, Golang and ReactJS. Additionally, they will acquire additional CV writing advice and receive interview advice. They also got additional information about S3Corp., our software development expertise, our benefits, and other things.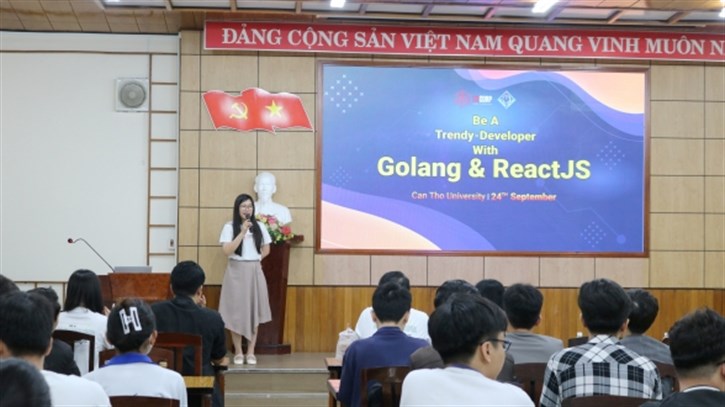 "BE A TRENDY DEVELOPER WITH GOLANG AND REACTJS": A TECH-SHARING EVENT HELD FOR CTU STUDENTS BY S3CORP.
The event began with a brief introduction about S3Corp., our software development services, along with our outstanding benefits, information about our culture and workplace environment, and also our excellent opportunities for learning and development, etc.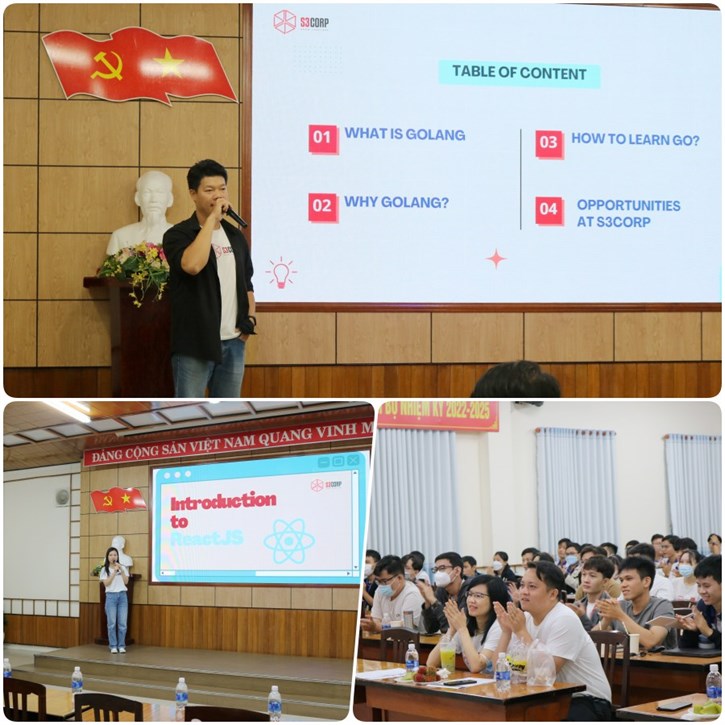 After then, it was time for the technical sharing of other cutting-edge technologies and trending programming languages, such as Golang and ReactJS. At this session, they could understand what it is, why they should choose it, its core benefits, and the opportunity to be trained in Golang or ReactJS and then work at S3Corp. as Back-end developers with Golang language or Front-end developers with ReactJS language.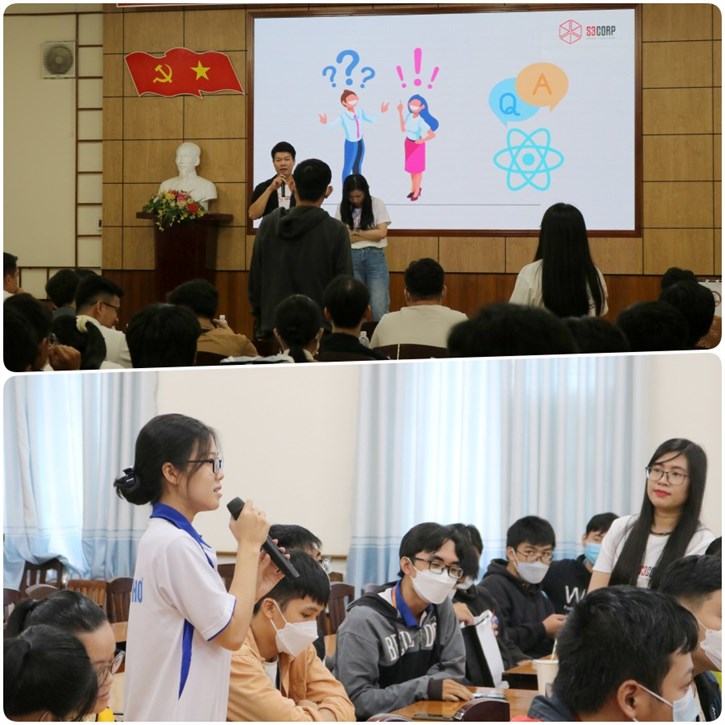 Students have a lot of questions about the tech sharing on these two latest programming languages, which has broadened their comprehension of the technology world.
In the closing hours of the event, students had the opportunity to learn more about how to create a professional CV that attracts recruiters, as well as guidance and common mistakes that applicants should avoid before, during, and following the interviewing day.
Along with a guidance session on interviewing, all students were encouraged to participate in a short interview with two of our managers and our two presenters, where they could experience actual interviews and get comments from both our interviewers and recruiters.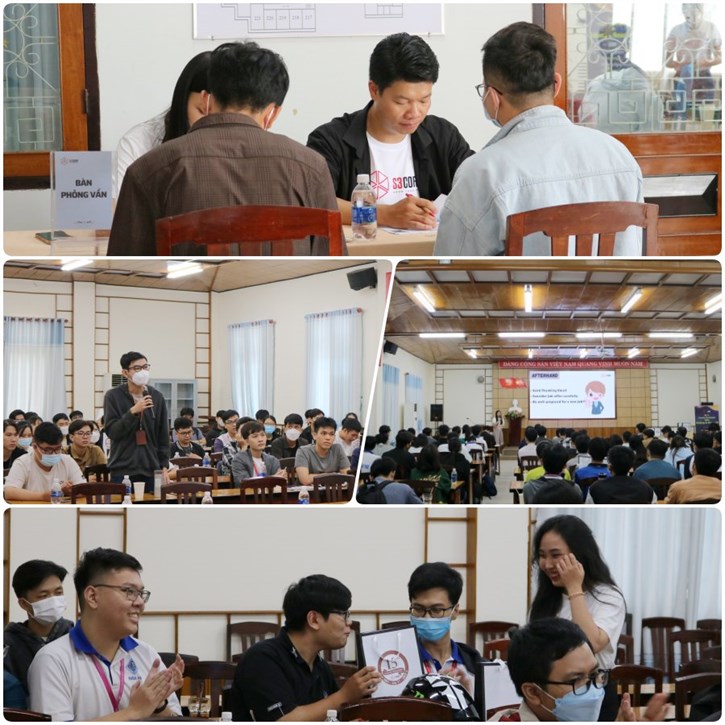 During the last part of the event, a lot of them questioned about interview tips, learning more about S3Corp., and our benefits. We concluded the event with a lucky draw where the winner received the prizes!
Many thanks to all attendees for spending time with us and participating in all sessions of the event.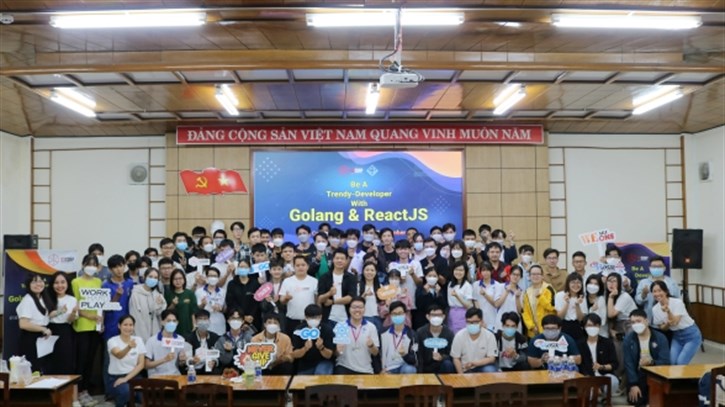 Hopefully, this event will provide all students with a thorough comprehension of these two trending programming languages and grab them up to become trendy developers. And we're eager to have you join the S3Family soon.