Offshore IT Outsourcing Services are becoming popular and playing a significant role in the development process of any business. Many businesses draw tons of benefits from these services. This practice can help businesses save a great amount of money. And beyond, it can open a doorway for them to grow further and get more profits. 
Yet, to ensure that businesses can get high-quality outcomes which meet your requirement, we need to define what it is and how to collaborate well with the offshore software development team.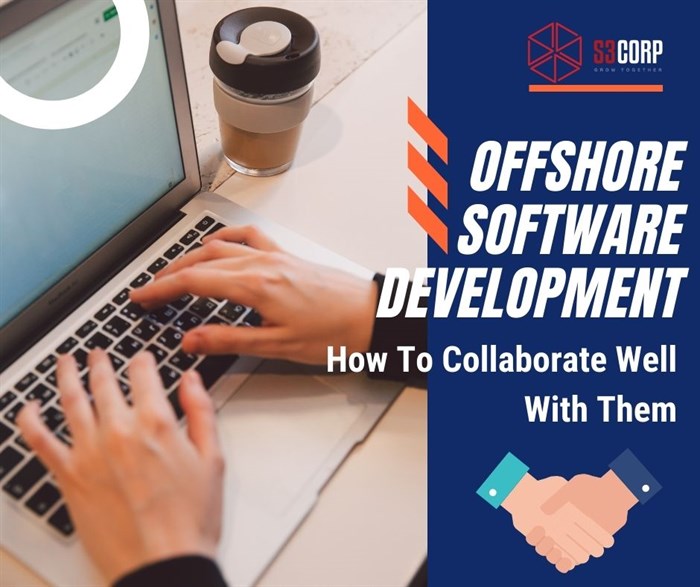 What does offshore software development mean?
Offshore software development means that you will hire a third-party software company from a foreign/distant country to outsource your project. For example, your company locates in the US and you hire a third-party company from the Vietnam software industry. Hence, Vietnam will be the offshore software destination for the US company.
Multiple services can be offshore outsourcing. Yet, which outsourcing services are suitable for offshore? Here is some common practices of offshoring software development:
Offshore Web Application Development
Offshore Mobile Application Development
Offshore Web Development
Offshore Custom Software Development
DevOps
Offshore Mobile Development, etc.
Why It Matters?
There are typically two main reasons for offshore outsourcing software development.
One of the advantages of offshoring software development is cost-efficient. According to CIO Magazine, outsourcing software offshore can save 90% of costs. With this money, you can spend on developing other business activities.
When pondering outsourcing, people tend to label it as costly services. However, it is the opposite. Supposing you build up your project and your development team from scratch will require you to spend a lot of money and time. You might need to consider costs such as salary, insurance, benefits, recruitment, hardware and software products, and other factors.
Here, by hiring an offshore software company, you can solve the problems of cost operation and can save money while your project can be done on-time and on-budget.
Yet, nowadays, when an enterprise reaching out to offshore software development partners, they believe that Outsourcing Can Do Much More Than Just Cut Costs. 
What is beyond the cost-savings? The lacking talented developers from local or the in-house team running out of energy due to the work-load, these are all the issues an enterprise might encounter during the development process.
Offshore software outsourcing services can be the answer for these issues. As a business, you will have a chance to access to the global talent developers. It also gives you the opportunity to build a win-win relationship in which both-you and the offshore software company-see the same value and strive to achieve it. Handling your software project will not only help you to focus more on your core business but also enable you to get-things-done faster, deliver on time, and boost innovation.
How To Collaborate Well With Offshore Development Team
In software outsourcing firms, 3 common types of models need to mention. They are IT staff augmentation, dedicated team, and project-based model. Whether it is a new entire development team or a few talented developers to fill the gap in your in-house team, you need to know the best practices for managing offshore resources. Below here are some tips and points that you need to pay attention to for your best project outcomes.
Have a clear vision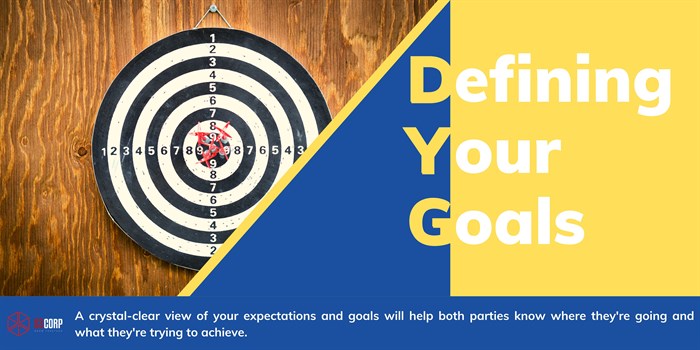 You can't go anywhere without knowing where you are going. Before you start your project or even before you sign the contract with an offshore outsourcing software development company, you should have a clear vision of where you are going and what to expect, then, take your time and discuss with your development team (both in-house and offshore team).
Only when your development team knows what you are looking for, they can apply suitable choices for your expectation such as technology, UX/UI, frameworks.
Keep communicating
Communication is the key to any successful project. Yet, many business owners seem to neglect this part and end up with the mess. Depending on the offshore destination you choose, the language can be a barrier. Hence, be clear and be simple in your requirement/word. Clarifying or defining clearly what you need and what you have in mind for your software project. 
Weekly meetings or even daily meetings can be a good way to get everyone to involve and to check how far the team understands/goes on with your project. It can be done via mail, calls, online meetings, or other productivity tools (Trello, Jira, Slack, etc). Each one will have its cons and pros. So applying the right tools for your project can help you to go on the right track.
The key here is to simplify your communication. Be clear and concise with language and choose an appropriate channel for communication as well.
Time-Zone Matters
Offshore IT Outsourcing Services means that you hire a development team from another country with a different time-zone. This is not only an opportunity but also a challenge for you as the client.
It is time-saving for your project. Yet, the challenge here would be a real-time discussion or meeting. However, this can be solved adequately. 
Some software development providers are willing to provide some key members who can work with the same time-zone as yours. Or you can prepare the tasks in the afternoon before you leave your office, then, send it to the offshore development team. While you are in bed, developers are working on it. And they can give you the completed-tasks the following morning. 
Hence, consider the time-zone different and choosing the proper work-method can bring a lot of benefits for your project.
Culture Issues
Even though culture can be a minor thing and easy to be neglected, it can affect the development process and even the result of the product.
Each country will have its own culture, traditions, and many other things relating to it. Hence, researching different cultures can be an advantage for your business. This will help you figure out what is slowing down the result of the project-if any. Or at least this can help you modify the difference for the greater result of your business.
However, reliable offshore outsourcing software development company is familiar with international work experience. Hence, they know how to adjust for the best project outcomes. 
Work as a Team
The most common mistake of many CEOs/managers is that they treat the offshore development team as someone just helps them to the tasks done. Meaning to say there is a huge gap between "us" and "them" or between the in-house team and the offshore team.
If you don't fill this gap by treating the offshore development team as part of your full-time members, your project would be in trouble.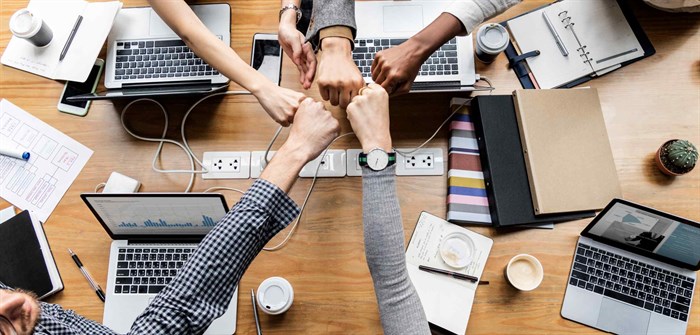 Why? The psychology here is the key. When you work for a company but you don't have a sense of belonging or feeling at home, how you can dedicate yourself to the best outcomes.
So once you sign a contract with an offshore software company, the development team will be yours. And the offshore software development best practices are: Setting up a good relationship with the offshore team and treat them as your in-house team. By doing so, they will bring the most value to your project by increasing engagement and productivity.
To Sum Up
Using offshore outsourcing in software development can bring back a ton of profits to the company. There are so many good reasons for company to choose offshore development. Yet, during the development process, you can't simply handle all tasks for the team. You should pay attention to offshore software development best practices. Otherwise, it might affect the whole development process and the result of your project. Among those, having a clear vision and working as a team could be considered the best practices for managing the offshore development team.