The common reason software companies choose offshore solutions provider is to save the money. However, it's not just finding the cheapest place to do business, it is to find the worth offshore solution provider with the right price. Over the last years before, the software companies will default find to "India" or "China". Nowadays, there are employee with high advance level, there is no longer low cost labor so far. Vietnam is top 1 of emerge destination for software outsourcing and offshoring in 2016 and there are more and more software companies provide software outsourcing and offshoring services. Pool of talented engineer, experience with global projects and low cost labor is great reasons to build the corporation.
ABOUT S3CORP
S3Corp is one of the leading offshore software solutions provider in Vietnam. We provide both outsourcing and offshore solution services for clients around the world.  The number of employees fast increase from 7 to 250 members after more than 12 years of establishment and development.  During 12 years, besides facing with many difficulties, we also accomplish many achievements in IT software outsourcing industry. S3 honored as one of Vietnam's Top 10 IT Outsourcing Enterprises in VNITO 2019 and listed in Vietnam's 50 leading IT Company.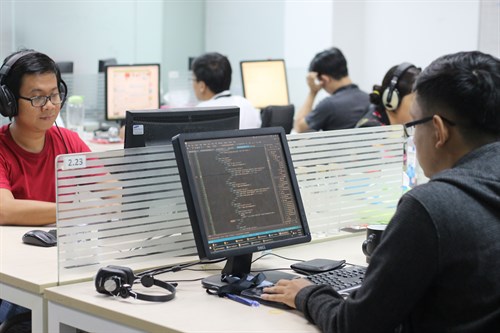 ROADMAP TO SUCCESSFULLY BUILD YOUR OFFSHORE TEAM WITH S3CORP
This is an advisable model to expand your business profits using our extensive development capacity. Our dedicated teams with seasoned knowledge and technical expertise will be your prudent choice to reduce the time to market and help you go beyond the boundary.
Roadmap for offshore process at S3:
Step 1: Gain engagement with customer to discuss business requirements and goals.
Step 2: Determine the project scope.
Step 3: Interview to choose right candidates
Step 4: Hire and set up new team ready for training and doing project.
See us more at our software development process
BENEFITS OF CHOOSING OFFSHORE DEVELOPMENT PROJECTS
1. Dedicated development team
2. Virtual extension of your engineering team
3. Flexible task assignments based on customer's needs
4. Stable and scalable resources
At S3 Corp., maintaining and developing a long-term relationship with customers have always been our top priority. Therefore, the ODC model best reflects our business philosophy, commitment and extensive ability of our teams.