January 01, 2018
S3 Christmas Party and Gift Exchanges 2017
"We wish you a Merry Christmas, we wish you a Merry Christmas"  the lyrics ended and a Christmas season was over, but somewhere in S3 Corp, people still remember it.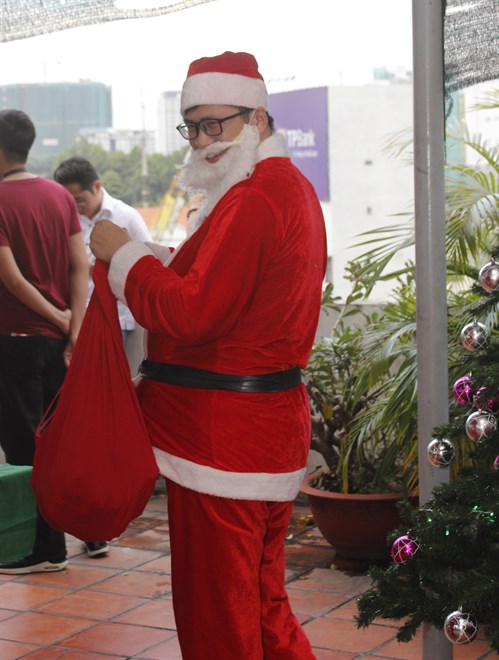 On Christmas day, S3 Corp held a Christmas party and brought us a lot of fun and a meaning time together.
The clock rang at 16:30, almost S3-ers tried to suspend their work and gathered on the 5th floor to join the party. While they were happily talking and eating, Santa Clause suddenly appeared and gave everyone a lovely gift, then animate the program with some interesting games.
But that is not what makes people the most unexpectedly, all excited because of exchanged gifts program. Each gift is prepared and package carefully by every S3ers. Everyone received a secret gift from unknown guy. There were many lovely and funny gifts that made everyone laughed out loud, such as Teddy bears, candy, some lucky guys received great value gifts such as wine, headphone.
During the party, all members from different projects had a chance to talk to the others. Thanks to Admin have prepared good food and beer that created a space of openness and intimacy for networking among participants besides main day-time activities.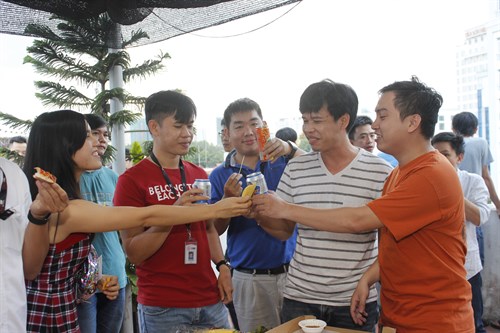 Last but not least, the exciting closing party is lucky draw game with many surprising gifts from the company, making this party a unique event in year.
Thanks to Santa and S3-ers have given us such a surprise gift and an amazing party. This festive season was much more than just a Christmas party and gift-giving, this festival brought us abundant joy and happiness. May your Christmas be filled with the true miracles and meaning of this beautiful time.